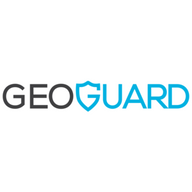 GeoTech
A location company providing custom location solutions to online gaming and broadcasting services
(HCM) Python Reporting Engineer
3 months ago
Apply Now
Apply Without CV
Job Description
We are looking for a Python Reporting Engineer to join our Ho Chi Minh City team!

The Python Reporting Engineer contributes to GeoGuard's success by building and maintaining reporting tools, which assist our customers by staying up-to-date on the activity of their users on their software. This position contributes ideas to weekly team calls and ensures reports are accurate and of high quality.

Our ideal candidate has at least two (2) years' of relevant experience in database technology with MySQL. You are able to interact daily with systems that are used in professional software development such as JIRA. You are able to, and enjoy, working across multiple teams across locations, have good communication and interpersonal skills. You have proven your ability to work under tight timelines in your previous work experience and are highly organized and detail-oriented.

Key responsibilities and accountabilities include (but not limited to):
Design and develop reporting models to meet business needs
Generate automatic Suspicious Activity Reports (SARs) and documents for customer emails
Deliver reports as requested, while maintaining internal and external quality standards
Prepare programming specifications, functional designs and high-end detailed level technical design documents
Build, maintain and improve reporting tools
Ensure the scalability of the report framework and tools to support large datasets
Support users on reporting and usage of interactive reporting tools
Reference and convert Python scripts into Pandas in Jupyter
Stay informed of database changes to ensure reports are always working as expected
Coordinate with the Engineering team on release cycles and operational suggestions
Monitor release and development to foresee any reporting issues that may arise in future
Assist and handle reporting and data warehouse environments
Troubleshoot and analyze the root cause(s) of reporting and data warehouse issues
Support other teams by generating ad-hoc reports according to their requirements
Contribute ideas on reporting benefits on weekly Reporting call
Follow best practices and processes established by the team
Job Requirements
2+ years' of relevant experience
Advanced knowledge of Python and similar technologies
Extensive experience in database technology with MySQL
Development experience in Linux system environments
Experience in scripting languages such as Python and Shell script
In-depth debugging skills
Knowledge of ELK Stack - Elasticsearch, Logstash, and Kibana using RESTful and JSON to build reporting solutions
Ability to quickly learn new technologies and push the envelope for performance and reliability
Ability to interface with third-party API service providers
Experience using professional software development systems such as Jira, Git and Confluence
Experience with MongoDB is an asset
Strong analytical and problem-solving skills
Results-orientated with the ability to meet deadlines
Good communication and interpersonal skills
Enjoy working in a team environment
Willingness to learn in a fast-paced environment
Intermediate written and spoken technical English, enough to discuss issues with teams remotely
If you have what we are looking for and would love to join our team in Vietnam, we want to hear from you! This position is located in HCMC, Vietnam and the successful candidate must be able and willing to travel.

To learn more about us, visit www.geoguard.com

We sincerely thank all applicants for applying; if we like what we see and feel you are a match for our position, we will be in touch.
Location

Quận 1, Hồ Chí Minh
Benefits
Attractive annual bonus based on your performance
Social insurance follow Vietnam's law
Health care insurance by Liberty, Bao Viet and social insurance
12 days holiday/year
Opportunities for promotions and career development in a dynamic
Great chance to develop your skills and competences, with multiple trainings and job opportunities
Relaxed, friendly atmosphere as well as excellent working facilities
Only 40h working/week (Full weekend off)
More jobs at GeoTech
Quận 1, Hồ Chí Minh
Giải trí/ Game