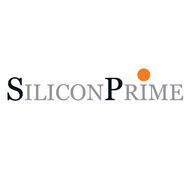 [HCM] Mobile Developers (iOS, Android) | From $800 To $1.700 NET
1 week ago
Apply Now
Apply Without CV
Job Responsibilities
Managing and mentoring iOS/Android developers;

Performing as technical lead on software development projects with responsibility for overall delivery of software components;

Collaborating with other platforms tech leads to ensure integrated end-to-end design;

Documenting design decisions and ensuring adherences;

Enforcing existing process guidelines;

Supporting QA during testing, and oversight during implementation into production;

Conducting design & code reviews;

Reviewing system test scenarios & test cases;

Continuously discover, evaluate, and implement new technologies to maximize development efficiency.
Job Requirements
A Bachelor's degree in Computer Science, or equivalent experience;

3-6 years of software development experience, at least 2 years working experience in a similar or same position;

Experience automatic integration and iOS/Android development tools;

Experience with automation testing for iOS/Android;

Knowledge of latest mobile emerging technologies, architectures, and trends;

Expertise in iOS Swift/Objective-C/Cocoa or Android Java/Koltin programming experience;

Advanced software design skills, including object oriented design;

A strong grasp of computer science fundamentals;

Proficient at debugging and performance tuning;

Great communication and collaboration skills with a commitment to quality;

We need full time & short time employees (at least 3 months).
Location

Quận Tân Bình, Hồ Chí Minh
Level

Nhân viên
Year of Experience

3 năm
Benefits
Project bonus and 13th salary
Work with Silicon Valley Startup team from Stanford, excellent people and challenging technical projects.
Onsite opportunity working in the U.S.
Be professional and be your own boss environment
Internal training and experience sharing
Game/sport activities
Seniority allowance
Accident & healthcare 24/24 for employee and relatives
Personal care: birthday, wedding, child-birth, women day, children day...
Team building, company trip, annual health check, monthly party.
FREE coffee, snacks, parking fee, no dress code required.
Have flexible working time from Monday to Friday, work from home.
And a whole lot more!