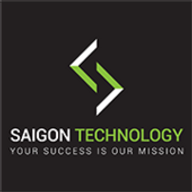 (HCM) Fullstack Developer (NodeJS, ReactJS) - Up to 1,800$#
3 months ago
Apply Now
Apply Without CV
Job Description
Work directly with US client to implement features of system.
Assist with application architecture design and implementation.
Develop API and UI Elements.
Adhere to and recommend improvements to project coding standards.
Work in a team environment with shared code; disciplined use of source code control and process documentation.
Solve technical problems.
Job Requirements
(*). MUST HAVE SKILLS:
Have at least 3 years of experience in web development
Have at least 2 years of experience in NodeJS and React JS projects
ExpressJS, Restful API, Microservices
Experience in MongoDB and one of relational databases MySQL, Postgresql
Dependency Injection and inversion of control (in SOLID)
Architecture, algorithm knowledge
Very good at verbal/non verbal English, able to work in an international environment
Good at analyzing & problem solving skill
(*). Nice to have:
Docker
GraphQL
AWS, Serverless
(***) Why You'll Love Working Here:
WHY US?
At Saigon Technology Software, we believe that "Your success is our mission", that's why we build excellent working environment along with exceptional benefits:
Attractive salary and benefits (13th, Salary review – twice/year)
Project bonus
Free English course
PVI health care program
Company trip every year
Weekly happy hour
Staff of the month/year reward
Party celebration (Christmas, Birthday, ...)
Team-building activities
Technical training sessions (internal – external)
Weekly Knowledge Exchange
Professional working environment with Agile – Scrum
Sport clubs (football, badminton…)
Enjoy Relax and beautiful Pantry in the company
Location

Quận Tân Bình, Hồ Chí Minh
Benefits
Attractive salary and benefits (13th, Salary review - twice /year)
Free English courses
Weekly happy hour
Additional 24/24 accident insurance
Free English courses
Company trip
Party celebration (Christmas, Birthday, ...)
Team-building activities
More jobs at Saigon Technology Solutions
Quận Tân Bình, Hồ Chí Minh
Dịch vụ doanh nghiệp
Quận Tân Bình, Hồ Chí Minh
Dịch vụ doanh nghiệp