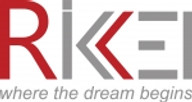 Graphic Designer/Video Editor
1 day ago
Apply Now
Apply Without CV
Job Responsibilities
Create impactful designs for various online and offline assets including website graphics, short videos and gifs, social media graphics, banner ads, email campaigns, backdrop, standee, brochure, handbook and more, as needed by the marketing and sales team.
Apply your creativity to make even the most boring, technical concepts compelling and understandable visually - Regularly work with the marketing and sales team to apply your design expertise toward developing creative new visuals that meets our strategic goals.
Manage the visual development process from idea through completion of high-quality, high-impact deliverables for use in Marketing and Sales activities to help boost branding and demand generation - Monitor and maintain quality control of published visuals, ensuring integrity and accuracy - Stay up-to-date on current and emerging visual standards, and trends.
Perform other duties as may be assigned by the Marketing/Sales department.
Job Requirements
Deep knowledge and skills of the Adobe Creative Suite.
Knowledge of layouts, graphic fundamentals, typography, video editing, and web design.
Ability to absorb company brand and style guidelines and produce new visual content based on it.
1 - 2 years: Experience in visual design, editing, and production.
Education: Bachelors or better in Graphic Design or related field (preferred).
Location

Quận Nam Từ Liêm, Hà Nội
Level

Nhân viên
Year of Experience

1 năm
Benefits
Tối thiểu 13 tháng lương/năm. Xét TĂNG 2 lần/năm.
Thưởng Tết, thưởng dự án, thưởng ngày lễ, thưởng giới thiệu nhân sự...
Có tiếng Nhật, nhận phụ cấp mỗi tháng (N1: 5 triệu đồng, N2: 3 triệu đồng, N3: 1 triệu đồng).
Đảm bảo sức khỏe: Khám sức khỏe định kỳ, hỗ trợ mua bảo hiểm sức khỏe chất lượng cao...
Tham gia Chương trình bảo hiểm sức khỏe Rikkei Care.
Phụ cấp thâm niên (thời gian làm việc từ 2 năm trở lên).
Tham gia lớp học tiếng Nhật miễn phí có giáo viên bản địa giảng dạy.
Cơ hội đi Nhật Bản làm việc và du lịch khắp nơi.
Thoải mái tinh thần: Phát nhạc theo yêu cầu mỗi ngày, hoa quả tươi, các hoạt động teambuilding gắn kết... Đi chơi gần xa khắp nơi.
Câu lạc bộ và nhiều hoạt động văn hóa - thể thao - nghệ thuật được công ty tài trợ hoặc hỗ trợ (Ví dụ: Bóng đá, bóng bàn, cầu lông, bơi lội, âm nhạc, tiếng anh, game...)
Nghỉ thứ 7, chủ nhật + 12 ngày phép/ năm (Cộng dồn tối đa 20 ngày phép/năm, các ngày phép còn thừa sau cộng dồn sẽ được trả 500.000đ/ngày).
5 ngày làm việc chính thức/ tuần, nghỉ phép 1 ngày/tháng. Hoạt động truyền nghề vào thứ 7 hàng tuần.