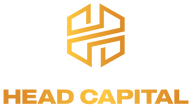 HEAD CAPITAL
CÔNG TY CỔ PHẦN THƯƠNG MẠI VÀ ĐẦU TƯ HEAD CAPITAL VIỆT NAM
Graphic Design
5 days ago
Apply Now
Apply Without CV
Responsibilities
Chịu trách nhiệm thiết kế đồ họa theo yêu cầu của dự án (banner website, banner ads, các ấn phẩm truyền thông...) lĩnh vực ecommerce, ad network,...

Phát triển ý tưởng và thực hiện concept cho các dự án marketing, theo yêu cầu của sản phẩm.
Requirements
Có kinh nghiệm thiết kế đồ họa trong lĩnh vực Online, Internet,...tối thiểu 1- 2 năm kinh nghiệm nếu làm ở các Agency và tham gia nhiều dự án khác nhau online/offline; tối thiểu 2- 3 năm kinh nghiệm nếu ở môi trường Client.

Có tư duy thẩm mỹ, bố cục, màu sắc, font chữ, phong cách thiết kế phù hợp, vẽ tay tốt là một lợi thế.

Có kiến thức chuyên sâu và sử dụng thành thạo các công nghệ, phần mềm mới nhất để sản xuất nội dung theo phong cách hiện đại.

Có khả năng phát triển ý tưởng, concept sáng tạo phù hợp với yêu cầu của sản phẩm và dự án.

Chăm chỉ, có tinh thần trách nhiệm, có tính cam kết và chịu được áp lực công việc cao.
Location

Quận 10, Hồ Chí Minh
Level

Nhân viên
Year of Experience

1 năm
Benefits
Working environment centered on collaboration and impact;
Be part of a team of creative, confident, thoughtful people who are enthusiastic about beating their goals and come together to achieve great things;
A great deal of compensation package that is rewarded for your results and performance;
Our commitment for your development and growth by professional qualifications and learning sponsorship.
Insurances as Vietnamese labor law;
Work-life balance 40-hr per week from Mon to Fri.
More jobs at HEAD CAPITAL
Quận 10, Hồ Chí Minh
Dịch vụ doanh nghiệp, Dịch vụ IT