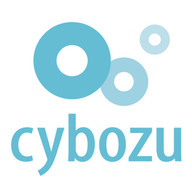 CYBOZU VIETNAM
A DEVELOPMENT BRANCH OF CYBOZU, NO.1 GROUPWARE MAKER IN JAPAN
Full-stack Web Developer (PHP, JavaScript)
1 week ago
Job Responsibilities
Developing new function.
Maintaining current functions.
Developing platform using RESTful API & JS API to support third party to customize Cybozu's product or integrate with other systems.
Executing automation testing.
Executing R&D in new technologies to apply to Cybozu's product.
Configuring and administrating CI (Continuous Integration) & CD (Continuous Delivery) tools/utilities to support in deploying development environment & automationtesting.
Scope of work: analyzing requirements, writing specifications, improving UI/UX, designing database & coding.
Job Requirements
Programming languages: PHP, JavaScript & other ones - NodeJS, Shell Script, C/C++ - which can be applied according to the need of work.
Method of development: Agile/Scrum.
Database: MySQL.
Knowledge about/Experience in web application development
Familiarity with Linux or Windows development environment
Ability to read and write specification in English
Good self-learning skill
Good teamwork skill
Age: Up to 28
Preferred qualifications:
Experience in building scalable web applications or cloud services
Other major worldwide cloud services programming experience
Not only software designing, but also system and infrastructure architectural designing capability
Fluency in listening and speaking English
Only qualified candidates will be contacted for interview arrangement.
Location

Quận Phú Nhuận, Hồ Chí Minh
Level

Fresher, Nhân viên
Year of Experience

Mới ra trường
Benefits
Flexibility in working space & time: work from home (5 days per month), flexible working time
Well-equipped facilities: laptop (Macbook...) & PC with 2 monitors
Salary review: twice a year
Opportunities to go on business trips to Japan, China, US…
Global medical insurance: support 100% for employees and 50% for 2 family members; Income compensation insurance; Death & disabilities insurance
Support for Japanese/English study/exam and skill training
Unlimited support for events/parties/club activities; Support for team building activities
Creative & young working space
2 additional annual leaves issued by company besides ones pursuant to labor law
5 days of refresh holiday after every 5 consecutive working years
Fixed bonus: 13th-month salary; Other bonus: depends on Cybozu Group's annual turnovers
Annual MVP award
Annual company trip
More jobs at CYBOZU VIETNAM
Quận Phú Nhuận, Hồ Chí Minh
Dịch vụ doanh nghiệp
Quận Phú Nhuận, Hồ Chí Minh
Dịch vụ doanh nghiệp