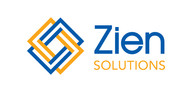 Zien Solutions
The best company to work for if you want to learn and be happy with your job.
Full-stack Software Engineer (all levels)
5 days ago
Apply Now
Apply Without CV
Job Description
The Full-stack Software Engineer with work with the company's application team to write highly scalable and modular applications. Though he/she doesn't have to be an expert in everything, this engineer must be able to effectively work in the "full" software stack, from the cloud infrastructure, to the back-end, to the front-end of our web/mobile applications.
Job Responsibilities
Analyze specifications to create, communicate, and implement technical design

for applications

Enhance, design, and implement applications designs

Collaborate with other developers, quality assurance, production, and integration

teams through the full software development lifecycle

Create and enhance platform frameworks and modularity

Provide technical mentorship to the other software engineers
Job Requirements
Minimum 2 years of experience on professional/commercial projects, with an

excellent work history that demonstrates a solid understanding of core

competencies

Hands-on experience developing elegant and scalable web/mobile software

Extensive experience writing highly modular and scalable JavaScript code using

leading frameworks (AngularJS orReactJS)

Good object oriented design and programming skills – we believe in the right

tools for the job, but all must have solid OO design as the foundation

Agile development process experience; including unit testing, story creation,

continuous integration, and close collaboration with product management and

quality assurance

Practical experience with Javascript library

Excellent verbal & written communication skills in English

Bachelor's degree or higher in Computer Science or related field
Other desirable personal qualities and skills:
Leadership skills: organization, delegation, management and performance

monitoring

Demonstrated attitude and aptitude for an energetic start­up environment

Overseas education and/or working experience is a BIG plus
Location

Quận Bình Thạnh, Hồ Chí Minh
Level

Nhân viên
Year of Experience

2 năm
Benefits
Attractive salary and bonuses
Fun, dynamic and friendly work environment
Opportunity to work with professionals around the world
Many for personal and professional growth.
Social & health insurance, annual leave, great working conditions
Flexible working hours
Great location
Thứ 2 - Thứ 6