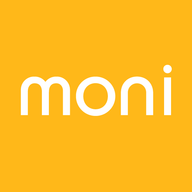 FRONT-END/ LARAVEL DEVELOPER
1 day ago
Apply Now
Apply Without CV
Job Description
This Front-end Laravel developer job description includes the list of most important Front-end Laravel developer 's duties and responsibilities
Overview
We are looking for a motivated Front-end Laravel developer to come join our Laravel team of professionals.
If you are passionate about technology, constantly seeking to learn and improve skillset, then you are the type of person we are looking for!
Job Responsibilities
Analyzing and developing web applications and web services

Reporting to supervisor daily

Self-studying to adapt assigned tasks on time

Perform a technical analysis of requirements

Produce a solid, detailed technical design

Write clean, modular, robust code to implement the desired requirements with little or no supervision

Work with the QA and Customer Support teams to triage and fix bugs with rapid turnaround Perform a technical

Customize/Maintenance/Integrate data and functions between application

Understand the requirements of the customer or business and utilize this knowledge to develop applications that are consistent with this;

Support and troubleshoot user/ system issues

Execute assigned tasks from team lead

Provide robust coding practices and solid unit and component test coverage, and code debugging.
Job Requirements
Good knowledge in HTML5/XHTML/CSS/CSS3, Bootstrap, Foundation, SASS

Experience in modern front-end build tools including HTML5/CSS3, Javascript,

JQuery, Bootstrap

Good knowledge of Web API, Git, Unit tests

Experience in working with with ReactJS , AngularJS,

webpack, NPM
Location

Quận Tân Bình, Hồ Chí Minh
Level

Nhân viên
Year of Experience

Mới ra trường
Benefits
Performance bonus
12 Days annual leave / year + 1 day every year (max. 15 days)
Attractive compensation package
PC/Laptop provided
Five-day work
Social Insurance
More jobs at Moni Media
Quận Tân Bình, Hồ Chí Minh
Thương mại điện tử/ Bán lẻ