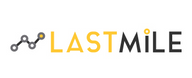 Front-end Developer (VueJS, Typescript)
1 week ago
Apply Now
Apply Without CV
Job Description
We are looking for a talent Front end developer to join our team.
Our projects are using TypeScript, VueJs, NuxtJs, Sass/Scss.
Working direcly with team in Japan and Cambodia.
Job Responsibilities
Collaborating with the back-end developers and other team members to establish objectives and design more UI, reusable components, cohesive codes to enhance the user experience.
Building an application UI with latest technique.
Optimizing components for maximum performance across a vast array of web-capable devices and browsers.
Staying up-to-date with latest technologies in TypeScript, VueJs, NuxtJs, Sass/Scss etc.
Supporting our platforms in maintenance and troubleshoot any issues.
Provide technical guidance to teammates through coaching and mentorship.
Job Requirements
At least 3+ years of working experience in Front-end development.
Having creative thinking, passionate about building highly functional, great eyes on details, always look for UI/UX improvement to deliver outstanding user experience.
Deep knowledge about VueJs 2+, Angular, ReactJs, Javascipt, Typescript etc.
Experience in modern front-end build tools including HTML5/CSS3, Javascript, Jquery
Have experience in using CSS preprocessors (Less, Scss, Sass, Stylus), BEM, Mobile First, Responsive Website etc.
Deep knowledge about CSS frameworks (Bootstrap, Foundation, Material, etc.).
Deep knowledge about the Vue.js ecosystem, including Vue CLI, Vuex, Vue Router, and Nuxt.js.
Experience in building front-end development environment using Webpack, Gulp, etc.
Have knowledge about optimizing UI, designing and delivering high-availability, scalable cloud-based systems.
Have experience in Realtime Communication (Pusher, Websocket, FireBase etc)
Have experience in Ajax, RESTful APIs, JSON API Security etc. Have knowledge about Micro Service architecture is a big plus.
Familiarity with code versioning tools (Git is preferred)
Fluent in listening and speaking English. Fluent in Japanese is a big plus.
Good communication, analysis and problem-solving skills.
Nice-to-Have Skills:
Knowledge about Virtual reality (VR)
Experience about NodeJs, PHP (Wordpress, Other CMS)
Knowledge about Database (MySQL, PostgreSQL etc) & SQL skills
Knowledge about DevOps/DevSecOps
Knowledge about CI/CD (Container/Docker/Kubernetes etc)
Familiar with Agile (Scrum) environment
Good experience in Linux/Unix/Mac.
Able to work under high pressure
Location

Quận 1, Hồ Chí Minh
Level

Nhân viên
Year of Experience

3 năm
Benefits
Very competitive remuneration package.
Social insurance, medical insurance & unemployment insurance according to Vietnam Labor Law.
Healthcare insurance package.
13-month bonus & Big performance bonus.
Performance review 4 times/ year.
Annual leave: 12 working days/year and Other leaves/public holidays in accordance with the Labor Law of Vietnam.
Travel 4 times every year
Career development opportunities in Japan.
Working time: Mon – Fri; 9:00 – 18:00; Rest time: 12:00 – 13:00.
More jobs at LASTMILE WORKS
Quận 1, Hồ Chí Minh
Phần Mềm