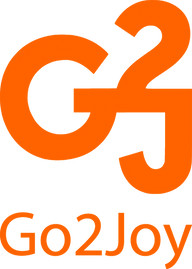 Go2Joy
Go2Joy là ứng dụng đặt phòng linh hoạt theo giờ, qua đêm hàng đầu tại Việt Nam
Front-end Developer (VueJS, JavaScript)
4 days ago
Apply Now
Apply Without CV
Job Responsibilities
Design and program agreed developments / modifications to system
Analyze the solution, understand the system requirements and product features.
Planning, developing plans and code tools for each product.
Regularly report the results of working with the team and superiors.
Quality control of products meets the requirements set out.
Job Requirements
Bachelor's Degree in Computer Science, Information Technology or related field.
Must be good at handling Vue.js.
Must be good at handling javascript, jquery, html/css.
Familiar to Linux (CentOS).
Proficient understanding of code version tools, such as Git, Github.
Able to quickly learn new technologies.
Good spirit of teamwork and working attitude.
Business English preferred.
Location

Quận 5, Hồ Chí Minh
Level

Nhân viên
Year of Experience

1 năm
Benefits
Annual bonus (based on global turnover).
Social insurance and health insurance regimes according to the labor law with full salary.
12+ paid days off a year.
External training in technical skills & English skills.
Working in a dynamic, creative, comfortable environment and having the opportunity to learn from experience with experts in the same field.
Working from Monday to Friday, 8:30AM-17:30PM.
More jobs at Go2Joy
Quận 5, Hồ Chí Minh
Dịch vụ doanh nghiệp