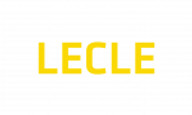 Front-end Developer (JavaScript, ReactJS)
1 week ago
Job Responsibilities
Use markup languages like HTML to create user-friendly web pages.
Maintain and improve website.
Optimize applications for maximum speed.
Collaborate with back-end developers and web designers to improve usability.
Get feedback from, and build solutions for, users and customers.
Write functional requirement documents and guides.
Create quality mockups and prototypes
Job Requirements
At least 2 years of experience in software development.
In-depth knowledge of HTML5, JavaScript/ReactJS and CSS3
Solid understandings of Web Technologies: HTTP, AJAX, RESTful API
Good English skills to communicate with Korean clients
Ability to adapt to web frameworks and implement them in ongoing projects
Understanding of how Scrum and Agile work
Profound understanding of Version control systems (Git)
Eagerness to learn new technologies and programming languages
Location

Quận 1, Hồ Chí Minh
Level

Nhân viên
Year of Experience

2 năm
Benefits
13th-month salary + KPI bonus at the end of the year.
Performance review twice a year.
Macbook provided.
Free coffee, snack and drinks.
15 days of annual leave per year.
Regular training & sharing sessions.
Onsite opportunity in Korea.
Events & activities: company trip at least once a year & company dinner once or twice a month.
Other benefits such as holidays and insurance benefits will follow Vietnam laws.
Working time: 8:00 - 17:00, Monday - Friday, no overtime required.