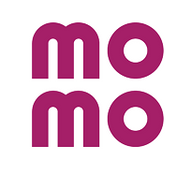 MOMO
Ví Điện Tử MoMo - Siêu Ứng Dụng Thanh Toán số 1 Việt Nam
DEVOPS
2 days ago
Apply Now
Apply Without CV
Description
Project description
We're looking for a DevOps Engineer to help build an advanced customer advocacy payment system, at the scale of millions of users. You'll be creating an infrastructure on a hybrid-cloud platform, while ensuring that mission critical systems are functioning securely and consistently.
Responsibilities
Containerization
Develop a migration process for packaging existing services into containers.

Work closely with the development team to migrate legacy pieces of software to Kubernetes in a hybrid-cloud environment. Be a part of our journey transforming from monolith to microservices.
CI/CD
Develop Continuous Integration and Continuous Delivery/Deployment processes, focusing on using infrastructure as code (IAC), reliability and traceability.

Setup and maintain the CI/CD pipeline for 100+ services across our platform.

Build monitoring and instrumentation stacks. Automate deployment strategies such as blue-green, canary and rolling.
Monitoring
Complete our monitoring and alerting systems with Prometheus/Grafana.
Requirements
Familiar with build/deployment tools like Jenkins, GitLab, Vagrant, Helm, etc.

Experience using configuration management/infrastructure as code tools such as Terraform,

Ansible, Puppet, Chef

Working knowledge of containers and container management products/methodologies such as

Docker, Docker Swarm, Kubernetes, etc.

Significant experience in operating production systems in GCP, AWS or Azure Cloud

Experience in monitoring solutions: Prometheus, Grafana, ELK Stack, etc.

Familiar with software security best practices

Have a good handle on coding & scripting skills: Bash, Python, Go, Java
Location

Quận 7, Hồ Chí Minh
Level

Nhân viên
Year of Experience

2 năm
Benefits
100% salary in probation, KPIs salary (plus 1-4 payment)
Other benefits as per stated in Vietnamese Labor Law
Free parking and lunch allowance.
Social Insurance, plus Bao Viet Insurance
14 days annual leave
Salary review: 1 times/year based on employee
Extensive training from senior members, you will learn new things every day.
Professional and motivated team. Youthful and friendly colleagues.
Team Building activities: At least 2 times/year
Nice working place: Spacious, clean, high-end PCs
Working from Monday to Friday