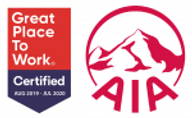 Data Engineering Manager
3 days ago
Apply Now
Apply Without CV
Job Description
Responsible for maintaining and optimizing data pipeline architect with the focus of making data available in the format and timeframe defined by data consumer's demand (including human and system.
Job Responsibilities
Work with stakeholders including the project teams, Data Analyst, Data Scientist, Data Architect to:


Create and maintain optimal data pipeline architecture

Model and assemble large, complex data sets that meet business requirements

Design and implement internal process improvements for:


Automating manual processes

Optimizing data delivery

Designing scalability of related technology infrastructure.

Implement the infrastructure and tools required for optimal extraction, transformation, and loading of data from a wide variety of data sources using SQL and Azure 'big data' technologies.
Perform daily monitoring and handling data-related technical issues and data infrastructure including source systems, Data lake, ODS and EDW.


Coordinate with Data Governance team to provide:

Secure access to each data object and domain.

Data protection controls based on requirement defined.

Data quality via adjustment defined in implementation plan.

High quality of maintaining Metadata, Master/Reference data and data dictionary.
Job Requirements
Education: Bachelor's degree or higher

Technical skills:




Experienced in manipulating, processing and extracting data from various source systems.

Experienced with big data tools (Hadoop, Spark, Kafka, etc...).

Experienced with SSAS/SSIS.

Experienced with Azure cloud services such as Azure Factory, Azure Data Bricks, Data Lake

Experienced with designing and building dimensional data models and ETL processes.

Advanced in database design SQL and NoSQL databases (MS SQL, Oracle, DB2).

Good understanding of complex data models, data structure and other data base concepts.

Knowledge in MS Power BI is preferred.

Soft skills:




Leadership skill set is preferred.

Strong problem-solving skills, with a focus on understanding overall business issues and determining innovative solutions.

Strong project management and organizational skills.

Good at presentation and communication skill.

Good at English verbal communicating and writing.

Advantage if having:




Advanced Degree: MS or higher.

Scrum agile experience.
Location

Quận 1, Quận 1 - Hồ Chí Minh
Level

Nhân viên
Year of Experience

All Levels
Benefits
Salary will be commensurate with qualifications and experience
Social insurance, health insurance, unemployment insurance according to Labor Laws. Medical cover & annual health check-up.
Extra holidays
AIA Insurance products and Pension product
Working hours (From Monday and Friday)
Good chance to study and develop career path stably