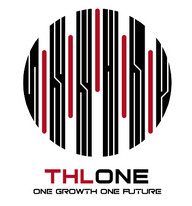 C#/.NET Developer
3 days ago
Apply Now
Apply Without CV
Job Responsibilities
Participate in the process of creating highly innovative and solution products through programming, solution research, and interaction with customers and implementation teams.
Joining in research and apply new technologies in the software field.
Analyze and develop new software on demand.
Build modules in the software systems which the company is developing.
Support and develop new features for software deployed to customers.
Ensuring quality products and guarantee on schedule.
Trained by Korean SAP experts.
Job Requirements
Graduated from University/ College of IT (Software).
At least 6 months of experience in programming Windows applications on C#, .NET Framework, Winform, WPF platforms.
Strong knowledge at 3 layers, 3 floors architecture.
Knowing use Telerik, DevExpress libraries.
Programming and handling user interface.
Knowing English/ Korean is an advantage.
Location

Quận 12, Hồ Chí Minh
Level

Nhân viên, Trưởng Nhóm
Year of Experience

06 tháng
Benefits
13th month salary and project bonus
Paying for OT
Working in a dynamic, competitive environment
Other benefits as per stated in Vietnamese Labor Law
14 days annual leave
Salary based on capacity and work efficiency
Salary review twice a year
Opportunities onsite in Korea
Parking and lunch allowance
Working time: Mon-Fri | 08:00-17:00