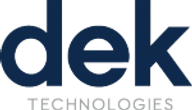 Automation System Tester
5 days ago
Apply Now
Apply Without CV
Description
Exciting, new opportunities exist in our testing team responsible for a large-scale system from a world-leading company. You will be working with functional modules required to manage signaling from end-user equipment, allocating application servers, establishing emergency connections, protecting core network, securing and controlling communication with other networks.
By joining our team, you will be working in an international distributed team based on Agile & Lean principles.
You will live a true Agile & Lean culture where employees are empowered at all levels to collaborate and take ownership. At DEK Vietnam, we constantly run the Scrum mentorship and Agile Coaching programs to help build up your career path
Responsibilities
To design traffic models and test scenarios based on requirement
To configure test network and execute system test
To automatic system testing
To support troubleshooting testing issues
Requirements
A University Qualification in Software Engineering or a related degree with:
At least 2 years' experience with any Programming Language
Experience with network configuration in Linux environment
Desire to learn a functional programming language used to build massively scalable soft real-time systems with requirements on high availability. Its runtime system has built-in support for concurrency, distribution and fault tolerance.
Location

Quận 1, Hồ Chí Minh
Level

Nhân viên
Year of Experience

2 năm
Thời gian làm việc

Monday - Friday
Benefits
Attractive, competitive salary and incentives
Extra 24/7 Health and Accident Insurance. Annual health check-up
Training and career development opportunities. English classes 3 hours a week with qualified foreign teachers
Opportunities for short and long-term training/work overseas
An excellent working environment in developing tomorrow's features
Open and honest culture where people are valued, treated fairly, trusted and empowered
Annual company trip & annual family day. Activities such as; sport & music clubs, yoga & piano classes
40 flexible working hours per week from Monday to Friday