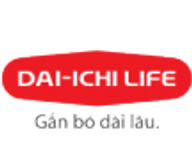 08 IT Business Analyst (SQL)
1 week ago
Apply Now
Apply Without CV
Job Description
Reporting to an assigned Team Leader, the Business Analyst is responsible for contributing to meeting user commitments according to plan. The Business Analyst is responsible for:
Assisting user in defining business requirements to meet their business goals
Preparing business specification documents
Conducting system tests & user acceptant tests
Carrying our day-to-day applications and operations support
Job Responsibilities
Utilizes knowledge of both the life insurance industry and current company life system functionality by writing business specifications and performs various validity testing.
Consults with users to define needs or problem areas, and determines scope of investigation required to recommend possible solutions.
Develop test plans and test cases.
Executes test plans independently or in conjunction with the user.
Contributes to the resolution of common system problems.
Assists with user on-the-job training on basic functional components.
Participates and contributes during studies and/or gap analysis in order to identify functional gaps between the user's current processes and current company systems' functionality.
Analyzes data to determine solutions to system processing according to the user's business requirements.
Provide day-to-day applications and operations supports.
Job Requirements
Education, no. of year experience:
A university degree/college diploma in Business/Computing, or equivalent business experience
Experiences in life insurance/financial business is preferable
Technical skills:
Basic knowledge of data base: MSSQL or MySQL or DB2
Computer literate in office suite of products (word, spreadsheet, flowchart, presentation etc.)
Demonstrates basic knowledge of Data Architecture of system and basic SQL.
Understanding of applications interfaces between life system and other corporate systems
Soft skills:
Customer service mindset
Good analytical skills and attentive to details
Analytical thinking and a fast learner
Able to work under pressure and meet tight deadlines
Excellent interpersonal and communication skills
Good command of spoken and written English
Personal attributes:
Good team player, independent and result-oriented
Flexible and open to changes
WORKING RELATIONSHIPS:
Internal interface:
The position reports to the IT Business Analysis Senior Manager.
All employees, particularly those in the IT Application Development and Operations Division, Agency Administration Department, and Finance Division, will be internal clients of the IT Business Analyst.
External Interface:
External contacts will include software providers/consultants.
Location

Quận Phú Nhuận, Hồ Chí Minh
Level

Nhân viên
Year of Experience

2 năm
Benefits
Lương tháng 13, Bonus, các khoản thưởng đặc biệt.
BHXH, Bào hiểm chăm sóc sức khỏe cho nhân viên và người thân, khám sức khỏe định kỳ hằng năm.
Teambuilding.
Thời gian làm việc giờ hành chánh.
More jobs at Dai-ichi Life Việt Nam
Quận Phú Nhuận, Hồ Chí Minh
Bảo Hiểm
Quận Phú Nhuận, Hồ Chí Minh
Bảo Hiểm