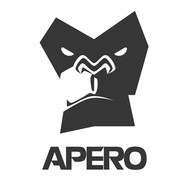 Apero
Apero- Còn thở là còn chiến
Senior Android Developer
5 days ago
Job Responsibilities
Tham gia thực hiện thiết kế, xây dựng và triển khai ứng dụng mobile.
Phát triển các ứng dụng trên nền tảng Android, cải thiện tốc độ, hiệu quả và mở rộng ứng dụng.
Tham gia phát triển, đề xuất giải pháp kỹ thuật cho các dự án lập trình ứng dụng.
Nghiên cứu, tìm hiểu các công nghệ mới phục vụ các nhu cầu của công ty.
Làm việc, phối hợp công việc theo nhóm dưới sự phân công công việc của cấp trên.
Job Requirements
Ứng viên có kinh nghiệm tối thiểu 5 năm lập trình Android.
Thành thạo Android Java hoặc Kotlin.
Có kinh nghiệm sử dụng các thư viện và SDK hỗ trợ.
Có kiến thức cơ bản về lập trình, thuật toán, thiết kế hệ thống.
Đọc hiểu tài liệu tiếng Anh chuyên ngành.
Đam mê, chủ động công việc, có kỹ năng làm việc nhóm, làm việc độc lập.
Đam mê phát triển sản phẩm.
Location

Quận Thanh Xuân, Hà Nội
Level

Nhân viên
Year of Experience

1 năm
Benefits
Được trải nghiệm từ đầu quá trình khai phá và trở thành co-founder của hệ sinh thái game mobile hàng triệu download/tháng
Trải nghiệm dự án thách thức lớn
Có kiến thức nền tảng để xây dựng sản phẩm khởi nghiệp trong tương lai
Tham gia các dự án chất lượng cao để phát triển bản thân.
Làm việc trong môi trường chuyên nghiệp cùng các đồng nghiệp giỏi, có nhiều kinh nghiệm.
Mức lương hấp dẫn up to 40,000,000 VNĐ
Xét tăng lương 2 lần/ năm.
Thưởng dự án theo doanh thu, thưởng Tết, cuối năm và các phúc lợi hấp dẫn.
Tham gia các hoạt động vui chơi giải trí, du lịch, team building, ăn uống cùng các thành viên trong công ty.