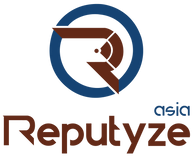 Reputyze Asia
Striving for innovative solutions, professional services, reliable execution, and customer satisfaction
Striving for innovative solutions, professional services, reliable execution, and customer satisfaction
Reputable Asia is an innovative digital advertising agency based in Ho Chi Minh City providing professional services for Online Reputation Management & Marketing Digital Transformation. Founded with themission of Crafting Brand Reputation, the agency strives for achieving & securing clients' brand position on the internet.
Within the current wave of business expansion, the agency is looking for young talented members, who are enthusiastic on experimenting innovative technology for digital marketing, to join our young and dynamic team and promote the business to a new horizon.
More jobs at Reputyze Asia
Benefits
Rèn giũa tư duy, kĩ năng làm việc, coding.
Tăng khả năng làm việc – hoàn thiện bản thân mỗi ngày.
Training kĩ năng thiết yếu trong công việc.
Làm việc trong môi trường với nhiều công nghệ mới