𝗧𝗢𝗚𝗘𝗧𝗛𝗘𝗥 𝗪𝗘 𝗠𝗔𝗞𝗘 𝗘𝗫𝗧𝗥𝗔𝗢𝗥𝗗𝗜𝗡𝗔𝗥𝗬 𝗧𝗛𝗜𝗡𝗚𝗦
Open Commerce Group (tên gọi cũ Beeketing) là công ty công nghệ hàng đầu về cung cấp các giải pháp thương mại điện tử có trụ sở tại Hong Kong, San Francisco, Trung Quốc và Hà Nội với 150 nhân sự.
Với lợi thế sau 10 năm hoạt động trong lĩnh vực ecommerce và sát cánh cùng gần 1 triệu khách hàng doanh nghiệp bán hàng trực tuyến trên toàn thế giới - chúng tôi tự hào có đội ngũ có thể phục vụ các thị trường lớn và sôi động nhất toàn cầu như Mỹ và Trung Quốc. Mục tiêu của Open Commerce Group là tạo ra hệ sinh thái các sản phẩm để thúc đẩy và nâng tầm thương mại điện tử nói chung, cũng như thương mại xuyên biên giới nói riêng, là bệ phóng cho các doanh nhân và doanh nghiệp kinh doanh trực tuyến bắt đầu, phát triển và thành công. Chúng tôi đang tăng trưởng rất nhanh và muốn tìm kiếm những tài năng để cùng xây dựng Open Commerce Group thành công trên toàn cầu. 
Hãy tham gia Open Commerce để biến công việc của bạn không chỉ còn là công việc. Đây sẽ là niềm tự hào, là thành tựu của bạn!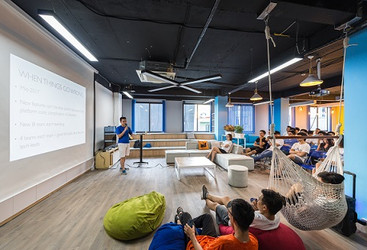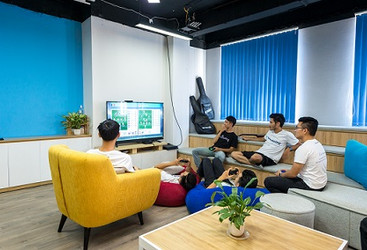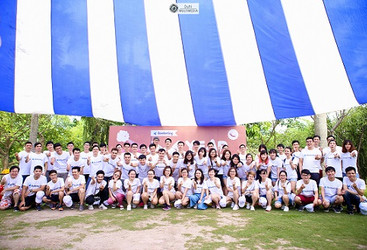 More jobs at Open Commerce Group
Quận Đống Đa, Hà Nội
Product
Benefits
Competitive NET salary. 1-2 month salary as annual performance bonus.
13th month salary.
Boosting your creativity and productivity at work to the highest level at our modern working place.
Free lunch at the office cooked by our own chef.
Being updated with new technologies (Machine Learning, Artificial Intelligence, Nosql, System Design,…)
Travelling abroad with the company every year.
Dynamic, flexible and equal working environment. Working with a team full of young and passionate talents.
Opportunities to have stock options of a million-dollar company.
No dress code
Flexible working hours: 9.30 AM - 6.30 PM from Monday to Friday.