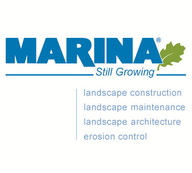 Still Growing
MARINA LANDSCAPE VIETNAM CO. LTD was established in 1971 in the USA and licensed by the Vietnamese Government since 2012, MarinaLandscape Vietnam Company Limited (MLVNL) is a privately owned and operating business in the district of Thu Duc, Vietnam. Our core services include, but not limited to Construction Cost Estimating, Construction Management, Computer Application System Design and Development, and Accounting/Human Resource Services.
Benefits
13th salary & other bonus.
Obey Vietnam's labor laws with full salary and compulsory insurances.
Continuously on-job training program.
Communicate with Marina team in the USA.
Annual company trips & other activities
Celebrate Birthday party every month.
Friendly & young working environment.
Working time : Monday through Friday