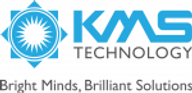 Global Technology Company
KMS is a 10-year-old Global Technology company specialized in Software Outsourcing, Software Product Development, IT Solutions & Consulting. Besides providing excellent Technology Consulting & Services, KMS has launched some awesome global products: QASymphony, Katalon Studio, Kobiton, Sprynkl and there will be others to come.
Other companies under the KMS umbrella: UpStar Labs is the startup incubation and investment; KMS Solutions focuses on bringing the world's advanced and innovative technologies to Asia.  
With the cozy working environment and the excellent leadership team, KMS has been building its team with 1000+ talents in Vietnam. Recently KMS was ranked as the top 4 IT company and top 26 best places to work in Vietnam. We always strive to maximize the growth of our teams by recognizing every individual's strengths and building a career path for members.
Join us to write your own success stories!
Website: https://www.kms-technology.com/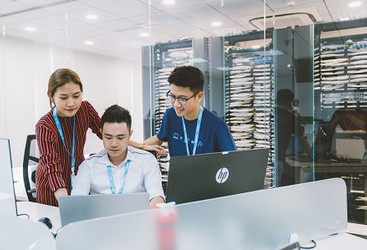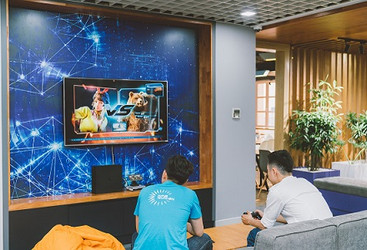 More jobs at KMS Technology
Quận Tân Bình, Hồ Chí Minh
Dịch vụ IT, Gia công phần mềm, Product, Phần Mềm
Benefits
Attractive Salary and Benefits. Performance appraisal twice a year.
Working in one of the Best Places to Work in Vietnam. Building large-scale & global software products. Working & growing with Passionate & Talented Team. Diverse careers opportunities with Software Outsourcing, Software Product Development, IT Solutions & Consulting.
Onsite opportunities: short-term and long-term assignments in North American (U.S, Canada), Europe, Asia.
Premium health care insurance for you and your loved ones.
Free in-house entertainment facilities (football, ping pong, boxing, gym…), coffee (latte, cappuccino, espresso) and snack (instant noodles, cookies, candies…).
Joining community development activities: 1% Pledge, charity every quarter, blood donation, public seminars, career orientation talks,…
Various training on hot-trend technologies, best practices, and soft skills.
Company trip, big annual year-end party every year, team building, etc. Fitness & sports activities: football, tennis, table-tennis, badminton, yoga, swimming…