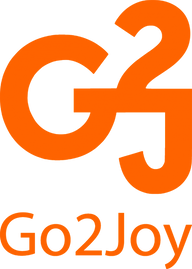 Go2Joy
Go2Joy là ứng dụng đặt phòng linh hoạt theo giờ, qua đêm hàng đầu tại Việt Nam
Go2Joy là ứng dụng đặt phòng linh hoạt theo giờ, qua đêm hàng đầu tại Việt Nam
Go2Joy Viet Nam JSC. là công ty có vốn đầu tư nước ngoài, chuyên lĩnh vực ứng dụng di động.
Hiện chúng tôi đang cung cấp ứng dụng đặt phòng theo giờ hàng đầu tại Việt Nam Go2Joy. Với nhu cầu mở rộng kinh doanh, Go2Joy Vietnam đang tìm kiếm những nhân viên chuyên nghiệp, trẻ trung, năng động, có chí cầu tiến để bổ sung vào đội ngũ của công ty. Sản phẩm nổi bật của công ty chúng tôi là ứng dụng đặt phòng khách sạn Go2Joy.
Benefits
Annual bonus (based on global turnover).
Social insurance and health insurance regimes according to the labor law with full salary.
12+ paid days off a year.
External training in technical skills & English skills.
Working in a dynamic, creative, comfortable environment and having the opportunity to learn from experience with experts in the same field.
Working from Monday to Friday, 8:30AM-17:30PM.