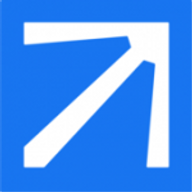 Helping Store Owners Run Successful Ecommerce Businesses
Seal Commerce is a web app product company building exclusively for online entrepreneurs around the world. We're building new e-commerce apps and platforms for the entrepreneurs worldwide, with the ultimate goal of helping our customers grow their business performance.
We're a passionate team that has a mutual mission to build scalable products, utilize leading-edge technologies to build a high-quality product and user experience.
Seal is seeking talents who strive to solve the hard problems, take pride in delivering world-class products. Your contribution will be a dramatic impact on thousands of entrepreneurs and enterprises around the world.
Let's join with us to improve your skills and potential, contribute to the company's growth and build the unique products that drive success for customers worldwide.
For more information, please visit: sealcommerce.asia or gempages.net or gemthemes.net/
Benefits
Clear vision of your career progress: performance review with potential for raise every 6 months
13th month salary bonus
Spa treatment monthly
Health insurance for team members
Days off: Public holidays, and on top of that, 12 paid days off a year, with possibility for more depending on performance level
You are encouraged to have a life outside of work: Regular team building activities, tickets to conferences, sporty activities, etc.
Collaborative and supportive environment
Young and passionate colleague, peer-to-peer mentoring
Tea-break within working hours, free coffee, tea, snacks, parking fee
Tea-break within working hours, free coffee, tea, snacks, parking fee Professional and creative office view
Learn and experience the most leading-edge technologies through different projects
Opportunity to work with the highest level member in the organization. Learn and grow with the team
Learn and grow with the team