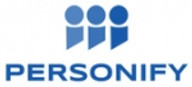 Reinventing Online Communication
Personify is the world's foremost immersive video technology company where we build amazing apps. Using deep image processing, computer vision and machine learning know-how, Personify is redefining the way people communicate with video. Personify's technology enables people to immerse themselves into a shared virtual space, using a virtual green screen! We serve 122,000 users worldwide and growing.
Personify has attracted a world-class group of individuals to our team. We are passionate technologists, 3D computer vision gurus, deep learning geeks, excellent cloud/web designers, careful testing experts, together, we've built amazing things! Our work environment is fun, casual and designed for rapid growth and innovation. We are team-oriented, coffee savvy, and solve hard, rewarding problems.
More jobs at CÔNG TY TNHH PERSONIFY VIỆT NAM
Quận Tân Bình, Hồ Chí Minh
IT
Benefits
Very competitive salary that matches with your talents and contributions. (Senior level: $1,000 – $1,600 / month. Lead/Senior+ level: $1,400 – $2,500+ / month)
Up to 2 times salary review per year. 13th month salary. Over time and compensating work policy
Labor contract, social insurance, unemployment insurance are fully based on Vietnamese law
Extra Health Insurance PVI. Annual paid leave: 12 days. Medical paid leave: 12 days
Make a difference together: chart the future course of the computer vision and video conference industry.
"Beer" every Friday.
Surprised bonuses that recognize outstanding contributions.
Enjoy an energetic, open and transparent working environment.
Clearly defined long-term career road-map for those who are qualified
Acquire a variety of technical and soft skills from experienced Software Engineers and Entrepreneurs
Have opportunities to travel to the US, Vietnam, Taiwan for business trip when required
Work, learn, share and have fun with talented, young, dynamic & friendly colleagues in both US, Taiwan and Vietnam.
Working devices are provided
Other team building activities.
Mon - Fri