Top IT Jobs For Developers
TopDev is Top IT Recruitment Platform in Vietnam, offering Tech Talents solution which meets your needs. Our networks cover 90% of Tech communities in Vietnam and our clients come from both Vietnam and Asia.
The network we are building consists of all activities and values that any tech manpower may need, work with and entertain with, including tech events, tech communities & tech blog. Based on this network, we reached 90% of the Tech communities in Vietnam.
After 5 years, TopDev has become:
Top IT Recruitment Platform in Vietnam with more than 2.000 clients and 300,000+ Developer Profiles.
The one & only IT agency in Vietnam that helps build Employer Brand for hundreds of IT and Tech companies in Vietnam.
One of the most prestigious survey companies analyzing and publishing IT market report & HR report in Vietnam.
Key organizer of the two most influential Tech events in Vietnam: Vietnam Mobile Day & Vietnam Web Summit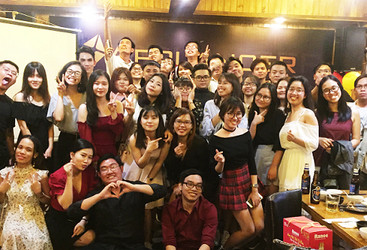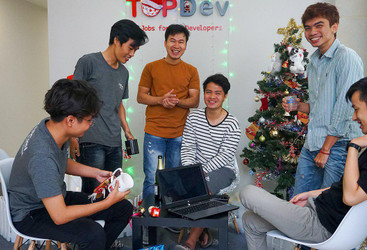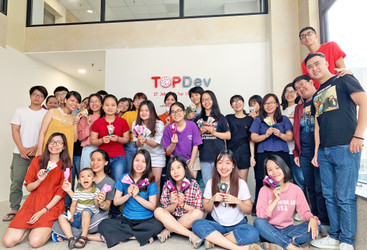 Product
TopDev
Top leading IT recruitment network and ecosystem in Vietnam

VideoCV
Giải pháp phỏng vấn Video xử lý hàng trăm ứng viên mỗi ngày

More jobs at Applancer JSC - TopDev.vn
Benefits
Competitive salary, performance review twice a year (June & December)
Welfare regimes in accordance with current Law and company's policies: health insurance, social insurance packages…
Young and dynamic working environment with many promotion opportunities, creating a sustainable career path
12 annual leaves per year
Bonus based on performance & company's business achievements
Year End Party & Company Trip, Birthday Party, Happy Thursday
Chance to work at the leading IT recruitment company with big clients in Vietnam & oversea
Chance to develop & enhance more professional & enormous business network