Top IT Jobs For Developers
TopDev is Top IT Recruitment Platform in Vietnam, offering Tech Talents solution which meets your needs. Our networks cover 90% of Tech communities in Vietnam and our clients come from both Vietnam and Asia.
The network we are building consists of all activities and values that any tech manpower may need, work with and entertain with, including tech events, tech communities & tech blog. Based on this network, we reached 90% of the Tech communities in Vietnam.
After 5 years, TopDev has become:
Top IT Recruitment Platform in Vietnam with more than 2.000 clients and 300,000+ Developer Profiles.
The one & only IT agency in Vietnam that helps build Employer Brand for hundreds of IT and Tech companies in Vietnam.
One of the most prestigious survey companies analyzing and publishing IT market report & HR report in Vietnam.
Key organizer of the two most influential Tech events in Vietnam: Vietnam Mobile Day & Vietnam Web Summit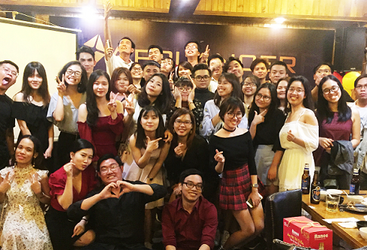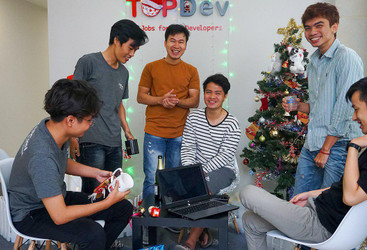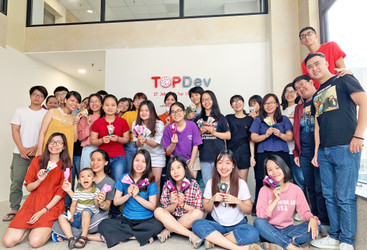 Product
TopDev
Top leading IT recruitment network and ecosystem in Vietnam

VideoCV
Giải pháp phỏng vấn Video xử lý hàng trăm ứng viên mỗi ngày

More jobs at Applancer JSC - TopDev.vn
Quận Tân Bình, Hồ Chí Minh
Dịch vụ doanh nghiệp, Dịch vụ IT
Quận Tân Bình, Hồ Chí Minh
Dịch vụ doanh nghiệp, Dịch vụ IT
Benefits
Được tham gia các sự kiện công nghệ hàng đầu cũng như các khóa học trực tuyến miễn phí để tiếp cận với những công nghệ và công cụ tiên tiến nhất.
Trải nghiệm với nhiều dự án đầy thách thức cùng cơ hội thăng tiến, phát triển cao
Môi trường tự do thoải mái, được hướng dẫn bởi các leaders nhiều kinh nghiệm, được đưa ra các giải pháp, ý kiến đóng góp để xây dựng cho team phát triển tốt hơn.
Tha hồ quẩy tưng bừng từ Team Building lầy lội đến tất niên cuối năm lồng lộn, và rất nhiều party khác.
Lộ trình thăng tiến nhanh nếu ứng viên thể hiện tốt kết quả làm việc
Tham gia vào tất cả các buổi đào tạo về nghiệp vụ chuyên môn, kỹ năng mềm của công ty